Home | Pioneers | Contact Us | Copyright/Disclaimer
---
Churches on the Monaro
METHODIST (WESLEYAN) CHURCH.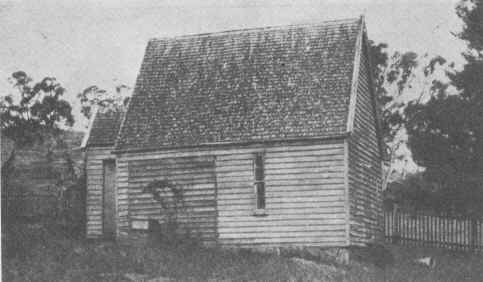 First Methodist Church
The first Wesleyan Church erected in Cooma was a small wooden building, built in 1882, in a corner of the land now vested in the Church Trustees. The first minister was the Rev. Mr. Hall. The present church was completed in December, 1889, the Rev. Mr. Stevens being in charge. The foundation-stone was laid by Mr. W. S. Love, then Police Magistrate.
Transcribed from "BACK TO COOMA" Felix Mitchell 1926 pp49 by Pattrick Mould 2003
---
The following photos were supplied by Sandra Young [sy690600-at-westnet.com.au]