Home | Pioneers | Contact Us | Copyright/Disclaimer
---
Dalgety
---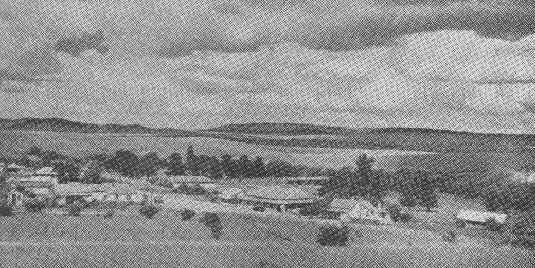 DALGETY, IN THE VALLEY OF THE SNOWY RIVER
The township was named after the surveyor's wife's maiden name
Buckley's Crossing was the name by which the village of Dalgety was first known. Situated 33 miles south of Cooma, and 13 miles from Berridale, it is, and always has been, a pastoral district. Buckley's Crossing gained its name as such from the fact that two brothers Buckley drove their sheep across the Snowy River, which flows right through the village, at about the spot where the present-day bridge is. Settlement about Buckley's Crossing seems, to have been contemporaneous with that at Jindabyne. The early settlers were Amos Crisp, Junr. (Jimen Buen, 30,720 ac.) ; Abram Brierly (Murranumbla, 30,000 ac., and Woolway, 12,000 ac.); James Keirle (Boloco Creek, 13,000 ac.); Daniel Lunn (Pawpang, 1 1,000 ac.); John McGuigan (Boloka Creek, 8,000 ac.); James 0. Gorman (Numbla, 10,000 ac.); and perhaps a little later, Ben Boyd (Matong, 32,000 ac.). Arthur Blomfield, after disposing of Coolamatong, acquired Marranumbla. Beard and Rolfe were the original holders of Iron Mungy, afterwards held by the Crisp family. Amongst the names associated with the history of Buckley's Crossing are Richard Barnes, John Rutherford, and Henry Merrett.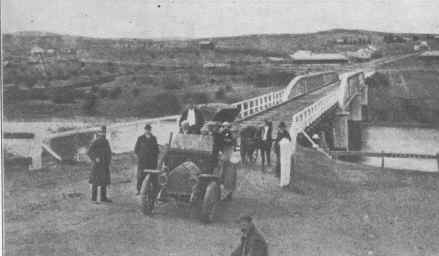 A major communication link. The bridge over the snowy River at Dalgety, formerly Buckley's Crossing.

In 1904, when a search was being made for a site whereon to build the Federal Capital, Dalgety, as it then was, had strong hopes of being ultimately the chosen spot, the group of legislators who visited it being more than favorably impressed. The claims of Canberra, however, prevailed, and Dalgety remains, as it was previously, a grazing area, whilst a city is in process of construction at Canberra.
From
"BACK To COOMA" Felix Mitchell 1926 pp40, Pattrick Mould 2002
---
From: Ray [mailto:ray15@optusnet.com.au]
Sent: 2011-05-02 16:46
To: David Knox
Subject: MONARO PIONEERS NEWSLETTER
just came across this "digital gallery" at NSW State Records, featuring the town of Dalgety. Right at the bottom of the page, Monaro Pioneers receives a vote of thanks for its assistance to the researcher also.
Perhaps other newsletter recipients might be interested in the "gallery".