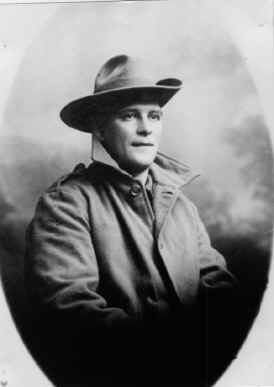 Hello,
I did some more research on Edwin Freebody who appears on your website under the 'Freebody and associated family' in the lost photos section as the soldier in the greatcoat and slouch hat.
According to the Australian War Memorial, Freebody was a 30 year old Farmer from Nimmitabell when he took part in the Men from Snowy River March in January 1916. By looking at his enlistment papers, he would have signed up next to the Monaro's own war hero Ernest Albert Corey who was awared the Military Medal 4 times as a stretcher bearer in France. Records held at the War Memorial elude to the fact that Primary School was the extent of Freebody's learning.
After undertaking training at Goulburn, he (alongside most of the Snowies) were alotted to the 4th Reinforcements of the 55th Battalion, which embarked from Sydney on the HMAT 'A15' Port Sydney on the 4th of September 1916.
After a brief period of training in England, the 4th Reinforcements met up with the 55th Battalion and the entire 5th Division in France, which were were in action at Fromelles.The battle was a disaster, resulting in heavy casualties across the entire division. Although in reserve, the 55th was quickly committed to the attack and eventually played a critical role, forming the rearguard for the 14th Brigade's withdrawal. Despite its grievous losses the 5th Division continued to man the front in the Fromelles sector for a further two months.
After a freezing winter manning trenches in the Somme Valley, in early 1917 the 55th Battalion participated in the advance that followed the German retreat to the Hindenburg Line. It was spared the assault but did, however, defend gains made during the second battle of Bullecourt. Later in the year, the AIF's focus of operations switched to the Ypres sector in Belgium. The 55th's major battle here was at Polygon Wood on 26th September.
As were many men from the 55th Battalion, Edwin Freebody was killed in action on the first day of fighting on the 26th September 1917 at Polygon Wood (in fact, my g.g. uncle Albert George Pegram from Bredbo also served with the 55th Battalion and was killed the same day in the same place). Due to the nature of trench warfare, he appears to have no known grave, however his name appears on the Ypres (Menin Gate) Memorial near to where he was killed.
Judging by the photgraph on your website, Freebody's picture was taken whilst in training in England in either late 1916 or early 1917. Bearing in mind the 4th reinforcements would have arrived in the chilly English winter perhaps explains why he is wearing the thick greatcoat.
I hope this helps,
Aaron Pegram.