Home | Pioneers | Contact Us | Copyright/Disclaimer
---
Unrecognized photos from Monaro Families:
Freebody and associated families
Miners or Freebody photos from Betty Raffaele
---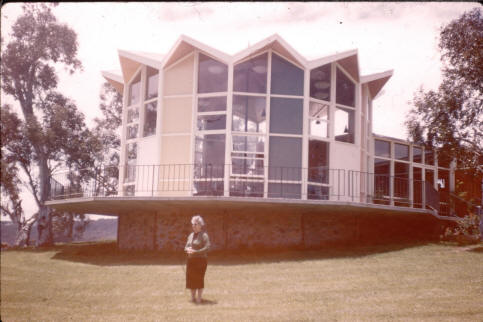 Could you be kind enough to advise where this Tea House is.
I have on the slide "Cooma Tea House" but I am not familiar with it's location.
Hal Moloney
Hal,
I think it is the Kiosk at Lake Eucumbene will ask on the newsletter
Pattrick
---
12 September 2013.
Last autumn a local landowner took my husband and I to his property on Snowy Plains. We stopped to look at the ruins of a kiosk which looked out over Eucembene. We were told that this was once a well patronised cafe and where Queen Elizabeth was taken to see the lake during a tour of the hydro scheme. I understand that it was bulldozed by the Parks Board.
What can be seen of the foundations looks remarkably similar to the shape of the photos you recently put on the Monaro Pioneers' "Lost Photos" section of the website. Some readers might be interested in how it looks now.
Regards,
Rosemary Stewart-Beardsley
PhD MPHA (NSW)
---
From: elizabeth [mailto:steveliz2@optusnet.com.au]
Sent: Monday, 26 March 2007 8:25 PM
To: Pattrick Mould
Subject: Emailing: schoolhouse.jpg
Pattrick, Can you put this photo on the Monaro website please? Need ID of
this little stone school opened in 1911 in Monaro
area...........thanks....Liz